According to the Food Standards Agency (FSA), you shouldn't eat burnt toast as you may be increasing your exposure to acrylamide, a carcinogenic chemical formed via a reaction between amino acids and sugars when foods with a high starch content are cooked at high temperatures. Examples of foods cooked at high temperatures where exposure can occur are breads, potatoes and other root vegetables.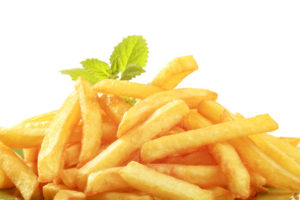 Whilst scientists agree that acrylamide in food does have the potential to cause cancer in human beings, current evidence is so far inconclusive.
However, tests carried out in laboratory conditions have shown that acrylamide in the diet can cause cancer in animals.
There are some simple steps you can take to reduce your exposure to acrylamide:
Go for gold with the aim of eating toast, fried and baked starchy foods cooked to a golden colour.
Follow the cooking instructions on the packaging as those instructions are designed to cook food correctly.
Don't store your potatoes in the fridge, particularly if you plan to cook them at high temperatures as cold temperature storage could lead to free sugars forming inside the potato, therefore further increasing exposure to acrylamide.
Want to read more? Take a look at the information about acrylamide on the FSA website.