In September we ran a survey based around stress and anxiety at work. The results were inciteful. We found that:
66% of people experience stress & anxiety at work frequently, and
21% experience stress and anxiety continuously.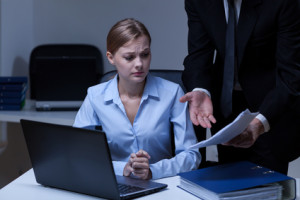 Stress and anxiety can manifest in many ways and can really impact day to day life both at home and at work. The survey revealed some of the causes of people's stress and what they've done to try to combat the effects of stress. In particular we focussed on how stress and anxiety can be managed in the workplace, and what affect this may have on businesses. To read more about our survey results…
From 15-21 October NHS Choices and talkhealth are teaming up with personal development book publisher, Capstone and charities Anxiety UK and Blurt to present an Online Clinic on Stress and Anxiety at Work. Here experts will answer questions posted under the following categories:
general
stress
anxiety
depression
young people with anxiety
The clinic is now open for pre-clinic questions. If you would like to post questions in the clinic directly please do.
Alternatively you can email talkhealth: info@talkhealthpartnership.com and we will post questions on your behalf as a talkhealthguestpost.