For those living with chronic health conditions, self-management is crucial for managing and controlling symptoms day to day. Protecting your own health is a responsibility that can require some help and guidance to ensure you pursue the right treatment for you. So what are the ways in which you can better manage your condition yourself?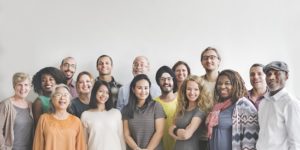 talkhealth have developed a series of programmes to enable you to take an active role in managing your health. Our Patient Support Programmes (PSPs) offer you the chance to receive free online information, support and advice that it is specific to your condition. While on the programme you will receive an email once a week for 3 to 6 months (dependant on the programme you are on) which will provide you with a link to new downloadable information such as hints and tips, lifestyle advice and up to date information from experts. The information we have created for this programme has been designed to enable you to better manage your condition and symptoms more effectively as well as improving your quality of life.
We are currently giving members the opportunity to register their interest for the 11 patient support programmes we have planned so far:
Eczema…Rosacea…Wound Care…Continence…Sleep…Menopause…Acne…Arthritis…IBS…Psoriasis…Weight.
Fill in our short registration form today to ensure your place in our patient support programmes.
If you would like to take part in the arthritis patient support programme once it has launched, please do register your interest by filling out one of our quick expression of interest forms.