This week is National Meningitis Awareness Week, but how much do we really know about Meningitis and the different strains!
As a parent to 18 year old twin daughters who recently lost a very dear friend (George Zographou) to Meningitis, I was shocked at my lack of knowledge and understanding of the different strains.
Meningococcal bacteria, the most common cause of bacterial Meningitis in the UK, can be divided into several groups. The groups that most commonly cause the disease are A,B,C,W and Y.
The meningococcal bacteria live in the back of the nose and throat in about 1 in 10 people without causing any symptoms or illness, with older teenagers most likely to carry and spread the meningococcal bacteria. The bacteria is easily passed from person to person by coughing, sneezing and kissing.
There are 3 vaccines against the common strains (A,B,C,W & Y) that are currently offered on the NHS free of charge.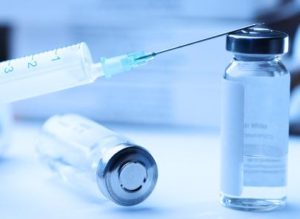 These being:
The Men B vaccine which is recommended for babies aged 8 weeks, 16 weeks and one year as part of the NHS routine childhood vaccination programme.
The Men ACWY vaccine (against meningococcal groups A, C, W and Y) which is offered to 17-18 year-olds and first-time students. Year 9 pupils (aged 13-14) are also routinely offered the vaccine in school.
The Hib/Men C vaccine (against Haemophilus influenza type B and meningococcal group C) for babies at one year old.
The Men ACWY vaccine
Young people and especially those at college or heading off to university are considered amongst the most at risk from contracting Meningitis because they are mixing closely with lots of new people.
The Men ACWY vaccine has been offered to all 17 to 18-year-olds and all university entrants, aged 19-25, free on the NHS since August 2015, to combat the rise in Men W cases in adolescents. But cases continue to increase in England, from 30 in 2011/12 to 210 in 2015/16, up from 176 the previous year.
However whilst up to a quarter of students carry the bacteria that can cause meningitis compared to one in ten of the general population, uptake across the country remains stubbornly low at about one-third of those eligible.
The charity Meningitis Now is campaigning to improve uptake of this life saving vaccination. Dr Tom Nutt, chief executive at Meningitis Now, said "It's vital that young people and their parents are not complacent about the threat of meningitis – we urge them to take up this lifesaving vaccine".
The campaign also coincides with a campaign by Public Health England to increase vaccination rates among young people.
Meningitis B
My daughters received their ACWY vaccination at the end of June at their local GP clinic after receiving an invite letter. I assumed (due to my lack of knowledge) that this vaccination would protect them from all strains of Meningitis to which they could potentially be at risk.
However George didn't die from ACWY, George died from Meningococcal B.
Meningitis B is a highly aggressive strain of bacterial meningitis. It causes meningitis and/or meningococcal septicaemia. You can develop meningitis (infection in the meninges surrounding the brain) or meningococcal septicaemia OR you can have both at the same time. The septicaemia part is blood poisoning/sepsis and this is when the rash occurs.
As a parent, I had always associated Meningitis with a rash, however George had already been diagnosed with Meningitis B and was in hospital before the rash appeared.
The Men B vaccine isn't currently available free of charge for adolescents on the NHS although it is available through private immunisation clinics and some pharmacy groups (Boots and Superdrug) who are offering the Men B vaccine privately.
Two vaccines are required. The total cost for both is £220 with a minimum 4 week period between each vaccination.
Since losing George to this awful illness in August, George's family (Andrew, Elaine and Nicole) have been courageously campaigning for more awareness of the different strains, how to recognise it in the early stages and to encourage the uptake of both the ACWY and Men B vaccines.
Please visit www.meningitisnow.org for vital information on the signs, symptoms and vaccines available. Please share this with your family and friends.