It is estimated that 600,000 people in the UK have Type 2 diabetes but have yet to be diagnosed. Including the undiagnosed, that's around 4 million people in the UK alone. And since 1996, the number of people with diabetes has doubled making this one of the fastest growing diseases. And yet for many it is completely preventable.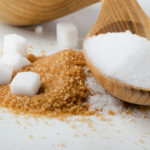 Lack of awareness and screening have been partly to blame. And that's not just lack of awareness amongst the general public. GPs need to be more attentive to the risk factors amongst their patient population including signs of high blood pressure, patients who are overweight or obese, as well as being more aware of susceptible groups such as men, young people and those of minority race or ethnicity. It is clear that the likelihood of developing Type 2 diabetes is increased by being overweight. And the problem is being felt across the NHS with costs associated with diabetes care reaching a staggering £8.8bn every single year. This isn't sustainable long-term.
1 in 4 people are totally unaware they have diabetes; there needs to be more education around the condition and the association of co-morbidity; complications such as foot amputation, kidney disease, stroke and heart attack are just a few.
NHS England, Public Health England and Diabetes UK have launched the Healthier You: Diabetes Prevention Programme (NHS DPP) designed to reduce the risk of developing Type 2 diabetes in higher risk groups by offering dietary and exercise advise. UK  coverage, however isn't likely for another 3 years, so clearly there is still a long way to go.
Diabetes is a serious condition and if it's not diagnosed or poorly managed it can lead to significant health problems and ultimately death. Someone with diabetes is likely to have a reduced life expectancy too.
There are some symptoms to look out for, and anyone experiencing any of these should consult their GP:
feeling very thirsty
going to the toilet for a wee frequently especially at night
feeling very tired
loss of weight or muscle bulk
itching around the penis or vagina – frequent episodes of thrush
wounds, cuts and grazes healing slowly
blurred vision
For more information about all types of diabetes, take a look at the talkhealth Patient Journeys:
Diabetes Research
talkhealth will be launching a diabetes research survey to find out more from members and visitors about their experience of diabetes and knowledge around the condition. If you'd like to take part in this research, please comment below (we will post a link to the survey once it's open) or email info@talkhealthpartnership.com
Sources:
http://www.diabetes.co.uk/
https://www.gov.uk/government/news/38-million-people-in-england-now-have-diabetes
https://www.physiciansweekly.com/assessing-gaps-in-diabetes-care