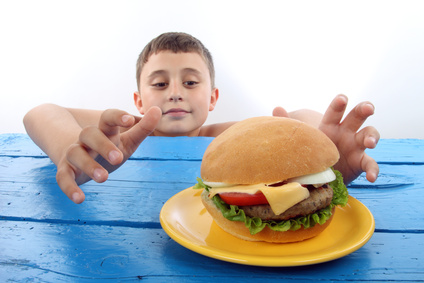 With so much going on in the world of health it can be difficult to keep up to date with all the latest news and breakthroughs. Luckily, talkhealth's weekly round-up should help you keep on top of all the latest developments in health. This week, we're looking at exercise and obesity, mental health in the youth and the benefits of seeing the same doctor. So, without further ado, let's begin.
Exercise and Obesity
A new study has found that one in four British people will avoid exercise at all costs. The study, which was run by the British Lung Foundation, has revealed that of the 2,000 people questioned 23% admitted that they do their best to avoid physical exercise. It also found that only 16% of people work out more than once a week. Physical exercise is integral to a healthy body and mind, so these new findings are cause for concern. If you are struggling to get active, why not take a look at talkmenshealth and talkwomenshealth where you can find some ideas to help get you active.
Alongside this, a new report has found that deprived areas in the UK could have up to five times more fast food outlets than more affluent areas. The abundance of these cheap and unhealthy meals in lower socio-economic areas is likely to be contributing to the nation's growing struggle with obesity. The government aims to tackle this problem with it's recently updated Childhood Obesity Plan, which aims to cut childhood obesity in half by 2030. Part of the strategy put forward in this plan includes a restriction on how and where supermarkets can display offers, such as "two for the price of one", on foods that are high in salt, sugar or fat. With the UK being the most overweight nation in Western Europe, it is hoped that these plans and initiatives can help combat the problem of obesity.
If you are worried about your weight, or the weight of someone close to you, take a look at talkweight for support and information on the subject.
Mental health in youth and students
Looking after your mental health is just as important as your physical health. With this in mind, universities are being challenged to dramatically improve their mental health support for students by the government. Recently, the Office for National Statistics published data which suggested that over the last year 95 university students took their own lives in England and Wales. Universities are being told to work tighter and closer with the NHS to identify potential mental health problems in students earlier to avoid these kinds of situations.
Mental health problems aren't just present in university students though. The boss of the NHS, Simon Stevens, has called for a "major ramp-up" in mental health services for children and all young people. Stevens has claimed that factors such as social media may be having a negative impact on the youth in the UK and could be contributing to mental health problems. Plans are being put in place to help combat this problem and, if you are struggling with your mental health, take a look at our talkmenshealth and talkwomenshealth sections of the website for further support.
The benefits of seeing the same doctor
Finally, a new study from the University of Exeter has found that seeing the same doctor again and again resulted in lower death rates among patients.
The benefits applied to visits to GPs and specialists and were seen across different cultures and health systems. The study highlighted that continuity of care is known to be particularly beneficial for patients with chronic conditions, long-term mental health issues and complex needs. By seeing the same doctor, patients were able to build better relationships, communication and understanding between themselves and their doctor, allowing for better treatment for the patient.
That rounds up the top news stories in the world of health this week. If you want to continue the conversation, head over to the talkhealth forums!