With another week over, talkhealth have brought together all the top health-related news stories in our round-up article. This week, we will be looking at the legalisation of medicinal cannabis, the ongoing heatwave, and the latest news on smoking and vaping. So, let's begin.
Medicinal cannabis to be legalised
After a long campaign to bring about the legalisation of medicinal cannabis, the home secretary has announced that specialist doctors in the UK will be able to prescribe cannabis-derived medicinal products from the autumn. The announcement comes off the back of some high-profile cases which have involved severely epileptic children.
The decision was made after the chief medical officer for England, Prof Dame Sally Davies, and the Advisory Council on the Misuse of Drugs said patients with certain medical conditions should be given access to the treatments. Under the new legislation, cannabis oil is one treatment option that may be available to qualifying patients.
Keeping control in a heatwave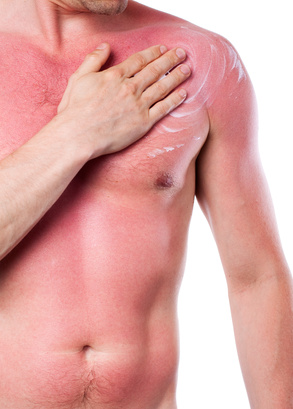 With the British heat reaching unprecedented heights, a new report has found that the current heatwave could become the norm by 2040 due to climate change. Alongside this, the Environmental Audit Committee has warned that there could be up to 7,000 heat-related deaths every year in the UK by 2050 if the government doesn't act quickly.
This comes alongside further news which has revealed that many people are applying sunscreen incorrectly, resulting in under half the protection it should offer. The research found that many people are applying their sunscreen too thinly, and given the risks that UV rays can pose, efficiently applying your sunscreen is extremely important.
If you are struggling with this heatwave, take a look at these useful guides which cover how to take care of your skin and how to sleep better in the heat. You can also head over to talkhealth's talkmenshealth and talkwomenshealth pages for more information.
Latest news on smoking
Official data has found that more and more people are switching off from smoking and instead turning to e-cigarettes. According to the Office for National Statistics, there has been a significant reduction in the proportion of people aged over 18 who are smokers.
Duncan Selbie, the chief executive of Public Health England (PHE), has stated: "Smoking rates have dropped by almost a quarter in five years, a triumphant step in eliminating the nation's biggest killer."
However, there seems to be a new problem emerging in the amount of people who are taking up vaping as an alternative option. Initially aimed to help those smoking quit, vaping has garnered a devout following and has begun to appeal more to teenagers. With smoking having a huge impact on your health as well as your wallet, the government will have to approach the problem of vaping very soon.
And that's it for this week's round-up. Make sure to keep up to date with all the latest news in the world of health on talkhealth's blog. If you want to continue the conversation, head over to our forums.