Work/life balance is probably underrated as a major factor in people's mental wellbeing. The truth is that some people thrive on working long, hard hours and some people don't. In contrast, some people want to work more than they currently do and feel like they are underemployed. A growing number of workers dream of reducing their five-day weeks to four-day week or want flexible shifts to spend more time with their family. In short, it's a complex issue and everybody wants a different work/life balance.
Our Ask the Expert clinic, held on Thursday 13 December, aimed to address some of the challenges people enquired about. Our mental health experts, Jayne Ellis and Teyhou Smith answered the questions.
Stress and gut health
One member asked: "With stress having an impact to how your gut and digestive system behaves. Is there a connection to how your mental wellbeing is depending on what types of food you eat? As gut is controlled in part by the central nervous system in the brain, surely the contents of the gut can 'influence' your mental state?"
Jayne began her detailed reply with: "Recently researchers and practitioners have begun to explore how food affects mental health and wellbeing. We all know that there are certain foods that we crave when we are upset or anxious (usually high fat!) but the link between what we eat and mental health and wellbeing is not yet totally understood."
She added that "foods that have been shown to make you feel better and improve your mood" include bananas, sunflower seeds, nuts, and dark chocolate – the darker the better."
New working mum
A new mum, worried about maintain her work/life balance on her return to work in the in new, asked for some tips on how to do this. Jayne started her reply with: "I'm going to suggest that the first thing you do it that before you go back you go to him/her and talk about how you are feeling. Try and make a plan and set some boundaries around your work life so that you don't feel guilty when you go home on time."
Switching to a four-day week
In response to someone building up the courage to ask their manager for a switch from a five-day week to a four-day week, Jayne advised they do some research and collect some stats before talking to the boss. "Offer a solution and anticipate the arguments such as putting more pressure on the rest of the team." Teyhou followed this by sharing a couple of her own blogs on the subject.
Working away from home
A sizeable number of employees need to travel around the country and stay away from home to do their jobs, so how do they manage their work/life balance? Jayne offered some excellent tips to help such employees make the time 'belong to them' including listening to podcasts and taking online courses. Teyhou added: "Managing hectic lifestyles is easier said than done but it is very important for maintain wellbeing and overall will increase your work performance and efficiency."
Long commutes, little personal time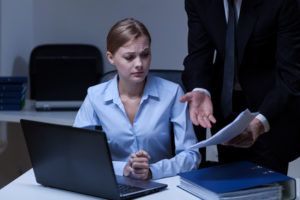 Another member asked how she can get out of the vicious cycle of a long commute and long days at work which have left her giving up on "going to the gym, socialising and quite often not cooking a proper meal" for herself. Jayne's super advice included: "Plan your weekends carefully and make sure that you do things you really enjoy. Take time to do things that make you happy and energise you for the week ahead. Maybe take up something new and challenging or rediscover a childhood hobby or a sport you love. Plan your holidays carefully and make sure you take all the leave you are entitled to."
However, this might not solve the problem in the long term, so added: "Without being flippant, the only person who can change this is you. If you are unhappy with the current situation then take imaginary steps to plan to change it and see what that feels like? You never know this process might throw up some unexpected answers!"
All the questions and answers will remain online for a year so why not visit the Ask the Expert – Work/Life Balance page to read Jayne and Teyhou's recommendations in full?
Upcoming Ask the Expert – Mental Wellbeing sessions in 2019
And we'll organise more, with new topics, in later months.
Past Ask the Expert – Mental Wellbeing sessions
The questions and answers from previous Mental Wellbeing Ask the Expert sessions are all available on our website, and our blogs summarise the sessions. If you'd like to read more about any of these you can find them here:
talkmentalhealth forum
Remember that even when the sessions are not running, you can talk to other people going through similar experiences, or share your feelings on our talkmentalhealth forum .
talkmentalhealth Mental WellBeing support programme
And talkhealth will soon be launching a Mental WellBeing support programme, providing dedicated information, sent to you by email in bite-size chunks. If you would like to register your interest please fill out our quick expression of interest form here.