If you've not had time to catch up on all the latest health news this week (11th March), we've summarised some of the key stories for you.
A new drug to lower cholesterol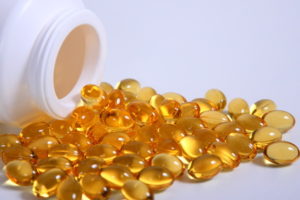 A new type of drug, called Bempedoic Acid could offer an alternative solution to people who have high cholesterol.
A recent study suggests the pill lowers cholesterol in people who continue to have high levels despite taking other drugs such as statins.
NHS four-hour waiting targets to be dropped in new plans
The NHS has suggested that they will be making changes to A&E waiting time targets, alongside cancer, mental health and planned operations.
The target to treat 95% of patients hasn't been met since 2015, so they are planning to prioritise the sicked patients for quick treatment, rather than aiming to treat all A&E patients in four hours.
Check how your area is performing
Online tools to help men choose the best prostate cancer treatment
UK researchers have developed a new online tool to help estimate a man's chances of surviving 15 years after a prostate cancer diagnosis, based on age, cancer type and other health problems.
The tool can show the potential effects of treatments such as surgery or radiotherapy, compared with "wait and see" approaches.
Read the research on the NHS website
MSPs call for a study of social media's impact on mental health
MSPs have called for research to be carried out on the impact of social media on young people's mental health.
Holyrood's public audit committee has been studying a significant increase in the number of children and teens experiencing mental health problems and urges the government to explore the effect that social media is having in the rising demand of mental health services.