If you've not had time this week (1 March 2019) to read the health news, we've summarised some of the key stories for you.
Radical Parkinson's treatment
Researchers have tested a radical treatment for people with Parkinson's. The treatment delivers a drug directly to the brain. However, it's too early to say whether this treatment will improve the symptoms of the disease.
Tom Phipps, from Bristol, was one of the patients on the study. As a result, Tom noticed an improvement in his symptoms and was able to reduce the drugs he takes for his condition.
Read more about the study about the potentially new treatment for Parkinson's
Violence by patients towards GPs
More than 3,000 violent patients in England have been banned from their GP surgery.
Therefore, these patients were subject to the Special Allocation Scheme, a register for violent or abusive patients. As a result, one practice in Yorkshire has been giving its employees self-defence training.
Read more about the NHS Special Allocation Scheme
Link between anorexia and autism
The charity Autistica has revealed that 1 in 5 women attending UK anorexia clinics may also have autism. They believe the NHS should change the way it assesses eating disorders.
One lady reported that her autism made her obsessive about counting calories despite not wanting to lose weight.
Read more about the link between anorexia and autism
Vitamin D and children
Research carried out at Oxford and Southampton Universities suggests very few children's multivitamins contain the recommended daily vitamin D dose.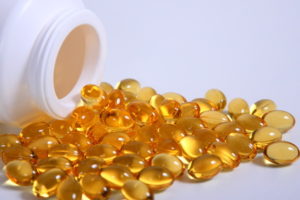 64 multivitamins were examined.
The Royal College of Paediatrics and Child Health (RCPCH) expressed their concern that products were "misleading parents".