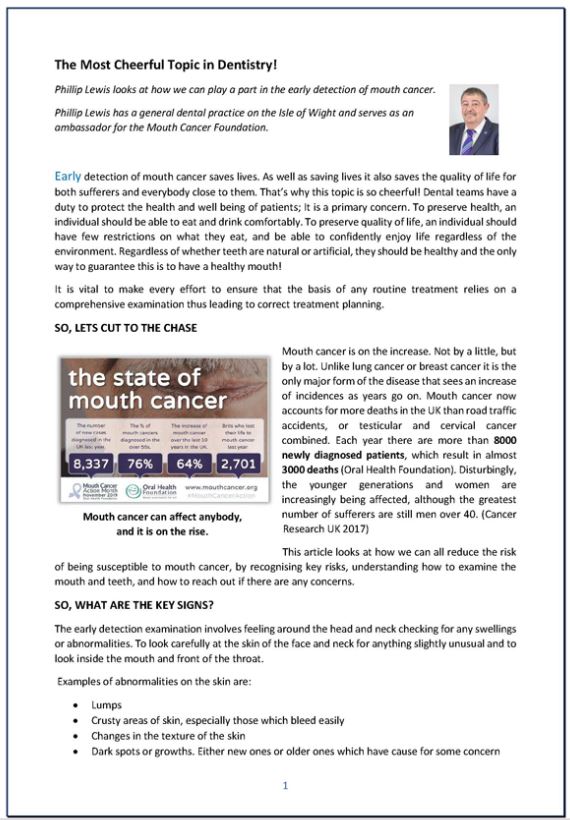 Mouth Cancer is on the increase. Unlike lung cancer or breast cancer, it's the only major form of the disease that increases in incidence year on year, now accounting for more deaths in the UK than road traffic accidents or testicular and cervical cancer combined.
Each year there are more than 8,000 new diagnoses resulting in almost 3,000 deaths. (Oral Health Foundation 2019)
Disturbingly the young and women are increasingly being affected but the greatest number of sufferers are still men over 40. (Cancer Research UK 2017)
In the latest article from Mouth Cancer Foundation, Philip Lewis looks at how we can all play a part in the early detection of mouth cancer. Philip Lewis has a general dental practice on the Isle of Wight and serves as an Ambassador for the Mouth Cancer Foundation.
This in-depth guide covers why it's so important to look for early signs of mouth cancer and how to self examine to look for signs of mouth cancer. Plus, there are also various graphics to help you understand the signs of mouth cancer.