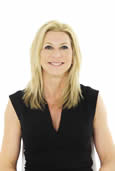 Dr Helen Fawcett
GP with special interest in women's health
Dr Helen Fawcett is an NHS GP with a special interest in womens health and hormones.
She qualified in 1985 from Guys Hospital London.
Dr Fawcett works part time as an NHS GP and has worked for the last 10 yrs in a specialist hormone clinic dealing with Menopause and Hormone Tailoring, Polycystic Ovaries,and Insulin Resistance,
Dr Fawcett also performs preventative health screening medicals in Harley Street.