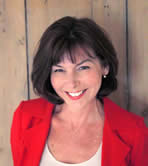 Vanessa Jane Davies
Skin Camouflage and Scar Therapy Consultant - MEWI MFHT LCGI
Vanessa Jane Davies is a Skin Camouflage Consultant with over 25 years of practical experience. She established Skin Camouflage Services at 10 Harley Street in London in 2007 and treats men, women, and children across a wide range of skin conditions particularly vitiligo, hyperpigmentation, rosacea, psoriasis, melasma, and Erythema. Vanessa is also highly sought for her skill with scars and burns.
She receives International patients particularly from the Middle East and Europe and holds practicing privileges with BMI Healthcare Hospitals across the UK. Patients can self-refer or request a private referral via their embassy, GP or healthcare provider.
Under the OMIS UKTI Service, Vanessa has trained staff in two Australian hospitals and provided skin camouflage treatment on the burn wards. Her interest in overseas work is driven by helping patients who otherwise would not be able to benefit from this specialist area of healthcare. She is actively involved with a number of charities and strives to improve access to skin camouflage treatment for all patients.
Vanessa is a registered and practicing Expert Witness and takes medico-legal instructions in personal injury, clinical negligence and rehabilitation. Vanessa has dealt with complex, serious injury and clinical negligence claims for scarring, self-harm injuries, cutting, burning and chemical injuries. She is an individual member of the Expert Witness Institute and has maintained her expert witness training with both EWI and Bond Solon.
Furthermore, Vanessa has provided skin camouflage training to the British Army and continues to support Army referrals. Vanessa volunteers her skills to support Melanoma UK and this combined with her clinical experience and accreditation as a ScarWork ™ MSK Therapist offers an opinion of reasoning in specialist scar therapy and sun protection.
Having worked in education and training, Vanessa is a keen guest speaker with her profile, spanning across television, radio, national newspapers and health/legal publications.
Related Links
www.skincamouflageservices.co.uk