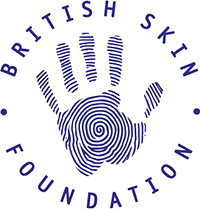 British Skin Foundation
---
Exfoliative Cheilitis
Moderator: talkhealth
Hi,
It's taken 8 months for me to get a diagnosis of Exfolliative Cheilitis, after a first biopsy showed actinic cheilitis which was then treated with Immiquod, then Efudix, then because still no improvement, a second biopsy which showed just inflammation and a thrush infection. Been to several dermatologists and an oral medicine specialist and had patch testing,(negative). Now being treated by dermatologist who wants to see if Fluconazole and Valclovir are still hanging around, plus putting on white paraffin continually.

I have found it incredibly painful, constant burning and stinging of lips plus deep pain below my lips and tingling pain above. Do other people find it painful and what pain relief has helped?

Is there anyone else who has this condition and if so what treatment have you had? Have you found that white paraffin is successful at keeping lips moisturized?
---
Posts: 1635
Joined: Thu Nov 04, 2010 3:29 pm
Hi Carey135
Thank you for your recent post. We are sorry to hear that you are having a difficult time at present and that you are in pain. It may be worthwhile you posting your question on our latest online skin clinic and asking our expert panel for their advice,
http://www.talkhealthpartnership.com/on ... s_2019.php
.
Please let us know how you get on.
Kind regards
talkhealth
---