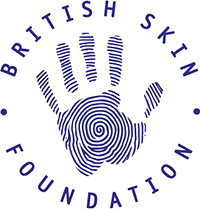 British Skin Foundation
---
Child - Brown patches
Moderator: talkhealth
Hi, 1st post and just a query. My 8 year old daughter has developed some dark patches around her hairline. They are on her forehead and also on her neck tracking down her neck.
They don't appear to be raised and aren't bothering her in any way, either itching or discomfort.
I've asked "Dr Google" and the closest I can come up with is melasma but I can't see any reference to children having it?
I'll try to attach a couple of pics but they're not great. All advice gratefully received,
Attachments

Hair3.jpg (49.36 KiB) Viewed 304 times

Hair2.jpg (42.03 KiB) Viewed 304 times

Hair1.jpg (48.63 KiB) Viewed 304 times
---
Posts: 1683
Joined: Thu Nov 04, 2010 3:29 pm
Hi TracyMcE,

Thank you for posting about your daughter's skin condition, along with the photographs. Unfortunately we are unable to give specific medical advice on individual conditions here, but hopefully other members will recognise the symptoms, or have some ideas of what it may be and reply to your post soon.

Kind regards
talkhealth
---
Posts: 117
Joined: Mon Sep 14, 2020 6:29 pm
Tell the child to not worry about these things, a lot of people deal with this. Speak to the doctor also.
---