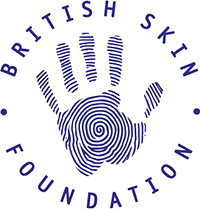 British Skin Foundation
---
Unusual bites ongoing
Moderator: talkhealth
Hello,
I hope someone can help me explain a large number of bites that appeared suddenly and continue to appear over the last 2 months.
I was away from home for a week and also went hiking in October. Shortly after returning home, about 30 or 40 bites appeared all over my body! Quite a few developed into large pustules and have taken several weeks to heal; others are smaller. They do not as a rule appear in clusters and generally they are not as itchy as other insect bites. I have them on my arms, legs, chest, neck, back and scalp but particular concentrations in my armpits and groin.
They continue to appear on an ongoing basis despite my efforts to rid myself of them. I see no evidence of the perpetrators in my bed but I have inspected bedding closely and vacuumed thoroughly the mattress and around the bed. I do not have any pets myself but I do visit my parents who have 2 cats, they are not reporting any problems though and the cats are regularly treated for fleas.
Any suggestions?
---
The discoid eczema I had for the first time this year could have been caused by an insect bite, according to the Dermatologist I saw. This then developed into the eczema. I also have lots little 'bite' marks mostly on my back and all very itchy. Just wondered if you had your 'bites' checked out at all by a Dermatologist?
---
Posts: 49
Joined: Thu Jul 07, 2016 3:06 pm
better let your dermatologist check on it, it might be caused by some kind of insect.
---
Posts: 152
Joined: Thu Sep 26, 2019 6:11 pm
It could well be an allergic reaction to insect bites or some kind of plant. Plants can cause such a skin reaction. Were you near any unusual plants or flowers?

You did the right thing by hoovering your mattress and the suchlike. I'm afraid it does sound like an allergic reaction to a plant. I really think wherever you went before this skin flare-up, you mustn't go there again. It sounds horrible and you have my sympathy. I got hives as a kid, after rolling around on the grass: it was truly awful. You sound the same with your skin problem.
---