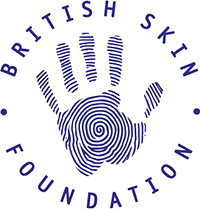 British Skin Foundation
---
I really need some help with my skin
Moderator: talkhealth
Posts: 2
Joined: Thu Dec 16, 2021 9:18 pm
Hi all ,

Apologies if this is in the wrong section ,

Recently I've been having a lot of issues with my skin I don't know if it's down tot the winter or not but I'm looking for some advice and guidance

I am getting a lot of dry patches on my skin maybe psoriasis or eczema, I currently buy boots Derma care cream that helps massively I usually mix it in with some moisturiser after my shower and after a week of constant use it goes .

My skin feels really dry most of the time and I'm starting to think maybe it could be my body wash or something I'm doing wrong

Can anybody help and give me some direction on what routine I can do or things I can use to help , maybe a better moisturiser that can relive my skin


Many thanks
---
Posts: 331
Joined: Thu Sep 26, 2019 6:11 pm
It seems to me, you've got the right approach: carry on with what you're doing. Because mixing two moisturisers works for a lot of people: carry on doing so.

I know this sounds terribly negative but your skin may remain dry until the warmer months. That being said, a lot of people still suffer dry skin in the summer months. Your only option here is to carry on with your moisturiser.

There is no magic cure: except the right body cream.
---
I've found soap is the primary cause of dryness. Try a weak - and further dilute it with water - shower gel instead. If you're extremely sensitive, try one without perfume.
---