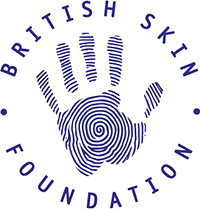 British Skin Foundation
---
10 year old refuses to treat her eczema
Moderator: talkhealth
Hi all,

Just signed up today hoping that maybe someone has been in the same boat as me and can help. My 10 year old daughter literally refuses to have any kind of cream on. She's had eczema since she was a few months old and it's always responded well to moisturiser and steroid creams but as she's gotten older she's started fighting me when it comes to looking after herself. Her skin is so bad now it's heartbreaking, so dry and cracked, covered head to toe in scabs. She says the creams hurt and I know they do when your skin is so bad, I remember from when I was bad with eczema. It burns. I've told her time and time again that the creams will help it go away and then they won't hurt she just has to put them on, or let me do it. She refuses. If I try to put cream on her she fights, she fights so hard. She's kicked me in the face, bitten me, scratched me. She's really done some damage to me. I've tried reward charts, grounding her, taking away privileges, promising extra ones, I've even tried paying her! Nothing works. If I ask her if she's put her cream on she lies and says she has. Occasionally, if the planets align and it's a leap year and I've wished upon a star she'll use the steroid cream and her skin will clear. It's beautiful, she feels better in herself and everything is great. But then, no matter how much praise she gets, she stops moisturising and we're back to square one.

I really don't know what to do anymore. The school are constantly phoning asking me to take her to the doctors. I've explained to them the trouble I'm having and they tried to support through a reward chart at school but it didn't work. They still phone but don't offer any further support or advice, I think they're just going through the motions. Same with doctors, consultants and specialists. They talk to her about the importance of looking after herself but no one has any advice on how to convince her to put her creams on. It's so frustrating because I know how quickly it'll clear if she just puts those creams on, we have a good selection of lotions and potions that work for her. She's so lucky in that sense.

Any advice would be amazing, I'm so tired of fighting her
---
Site Admin
Posts: 131
Joined: Sat Mar 08, 2008 6:28 pm
Location: South East, UK
Hello - wow. Sounds like you and your daughter are really struggling at the moment. This is a really tricky one .... does your daughter's school have a school nurse you could talk to? Or your GP have a nurse? The dermatology nurses often have really practical advice that could help.
There are members in our community who will be able to offer some practical advice and tips.
You could also take a look at our recent online clinic on skin conditions as there could be some useful information that might help -
http://bit.ly/clinic-skin
---
Posts: 842
Joined: Tue Apr 17, 2012 3:30 pm
Location: Singapore
Sorry to hear that, hugs. I'm thinking whether there's a support group for eczema teens in the area you live? I googled some time ago on eczema teens and there're some videos posted by eczema teens.. maybe you can google and find the videos which you feel will encourage her?

Big hugs,
Mei
---
Posts: 3
Joined: Wed Mar 16, 2016 6:01 pm
I'm so sorry you and your daughter are going through this! I've had very similar struggles with my 11 year old girl.. she has had horrible flareups of eczema since she was an infant, and it gets really bad when she is under stress (6th grade has not been friendly to her skin...). She would cry and fight me whenever I put cream/lotion on because of the horrible burning, and we tried everything - prescription steroid cream, aveeno, you name it.

What FINALLY got us past it was finding TruKid products! Their easy eczema cream is amazing, and I use it on both my 4 yr old and 11 yr old whenever their skin flares up. They never have complained about the burning sensation like other creams, and even ask for it now! I also have them use the Friendly Face Wash daily to help fight the dryness and keep any outbreaks at bay. Maybe giving some of their products a shot would be a worth a try? They are all naturally based and accepted by the NEA too!
---
Posts: 842
Joined: Tue Apr 17, 2012 3:30 pm
Location: Singapore
Glad you found something that works, keep us posted!
Take care,
Mei
---
Posts: 1
Joined: Sat Sep 03, 2016 9:27 am
Hi
My 11 year old son used to be that way - the moisturizers and steriod creams his doctor gave would hurt when we put it on. We finally found that giving him a bath with dead sea bath salt and applying shea butter after that relieved the itch. The shea butter did not hurt when we applied it. Although the bath initially hurts as he first enters the water, it subsides within the first couple of minutes and he now looks forward to the bath. The other thing we use is a paraben and SLS free sulphur soap, from head to toe prior to his bath. We have now stopped using steroids and the many so called 'natural' and 'gentle' moisturizers that doctors have asked us to use. He now loves bath time and the shea butter. The only thing he thinks is 'weird' is the smell of the natural unrefined shea butter! Good luck and I hope your daughter gets better soon.
---
Posts: 842
Joined: Tue Apr 17, 2012 3:30 pm
Location: Singapore
Thanks for sharing and glad to hear that shea butter helps

---
Psiren86, sorry to hear about your daughter's skin condition and your struggle to get her to apply moisturizer. It's seldom easy to make a kid apply cream and do things that are for their benefit. My 5 year old suddenly had all her fingers and toes peeling. They were all raw and painful. It was a torture for her and for me to make her shower as soap stings her wound. She would resist, cry, scream, be difficult in the shower. She also asked for her toes to be scratched the WHOLE NIGHT. She went to sleep grumpy, cried in the middle of the night, woke up grouchy. She was skeptical and resistant to any medicated creams we had at home. We waited till she was asleep before applying it. It was a terrible time for everyone in the family. We used to stay at my in-laws' over the weekends and my sis-in-law even hinted that we should stop doing that as the crying was making it difficult for my father-in-law to sleep. This lasted for months until we brought her to the skin specialist and changed her baby soap to homemade natural soap that my dad makes (she hates the soap initially) to get her skin condition fixed. Now she asks to use grandpa's soap.

Have you try to find out the root of her skin problem and try to get treatment for that instead? Eczema can be triggered by different things. Some people are allergic to food, fabric, soap, laundry detergent, maybe even the environment. For myself, I got a serious case of eczema on my right elbow for the past 12 years. My mum kept nagging for me to restrict my diet but being a fussy eater, I wouldn't do that (looks like I'm also that child who doesn't do things that may be beneficial for me...haha). I went to skin specialist, tried various creams and moisturizers but they weren't permanent solution. Long story short, out of convenience, I started using the same homemade soap at the same time as my daughter. Didn't feel any difference at the beginning because I was at the healing stage of the eczema cycle and was just waiting for the next round of itchy to set in. It was almost one month later that I realize my elbow doesn't itch anymore. It's been 4 months since. Even the lichen on my elbow is thinning out now. So for me it was allergy to certain soap rather than food, which is usually the first suspect.

I have checked the ingredients of many baby soap, many have SLS in their products. SLS is used in the soap to produce foam. But SLS is also a skin irritant used by cosmetic companies to test healing properties of a lotion. It is quite worrying that we have been applying skin irritant on our babies' body. And if T.E.A is present with SLS, together they form a carcinogen, which is a cancer-causing substance. So really, I think it's worth to switch to natural soap regardless of whether it is a trigger for the eczema.

Hope your girl gets better soon!
---
Posts: 842
Joined: Tue Apr 17, 2012 3:30 pm
Location: Singapore
Thanks for sharing; yes, soap is a well-known no-no for eczema as it is drying, alkaline (affects pH of skin) and the surfactants (cleansing chemicals) may irritate/ remove the natural oil on skin. I usually go with a bath oil for my daughter with eczema, take care!
---
Moms I have exactly the same problem I tried all kinds of creams but non works for my baby. She has allergies to many foods also like squash/pumkin, zucchini, water squash, citrus family fruits, soya chicken beef, banana and many more. If I can just take away her pain and itchiness I willwe have struggle also in the shower. I hope somebody can help me. I feel so devastated already. Don't know what to do. Been to pediatricians, dermatologists, allergologist still no relieve...
---