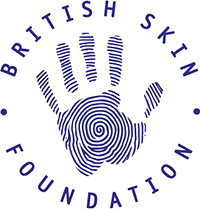 British Skin Foundation
---
Recommended shower creams
Moderator: talkhealth
Hello! I have suffered with eczema my whole life and have always been very sensitive to skincare products such as moisturisers, shower creams and bubble baths. Recently I switched to Sanex shower cream when I experienced a flare up from another shower product, and while it has not caused any skin irritation it has no scent to it.
Of course I'd rather use products which don't irritate my skin, but does anyone know of any shower products that have some kind of natural fragrance, but will not irritate my sensitive skin. I miss being able to use nice-smelling products!
Thanks in advance!
---
Hi Beth,
It might be worth chatting with one of the NES support groups on Facebook to see if anyone can recommend something?
http://www.eczema.org/support-groups
Hope that helps.
Best,
Lisa
---
Hi Beth
My son also suffers from very sensitive skin issues too and I use a product that works really well for him and he washed with it, uses it on his hair and uses it as a bubble bath too and it smells beautiful. I will message you the details if you like? x
---