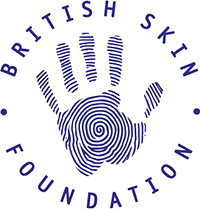 British Skin Foundation
---
NHS no longer prescribing shower gel?
Moderator: talkhealth
Posts: 1
Joined: Sat Mar 04, 2017 11:47 pm
Hi, I'm Kayleigh, for those that don't want to read the massive post; My main question is whether the NHS are no longer prescribing shower creams or whether my doctor is just being a pain? Has anyone else had any problems getting a repeat prescription?

Here's a brief bit of history about my eczema....I have suffered from eczema since I was around 10 years old. Since reaching adulthood it settled down quite a lot with only a few flare ups a year until about 3 years ago. It was on my hands that got progressively worse and I kept going to the doctors and was given lots of different steroid and emollients, none worked and it got worse spreading up my arms, on my neck and chest and my legs and behind my knees.

I actually couldn't cope anymore, I was fed up of that constant hot burning itchy sensations, I couldn't bare to wear anything long sleeved that would touch my arms as they were the worst. Finally just before Christmas I said enough was enough and made yet another appt at the docs, this time I saw a doctor that id not seen before, she took a look at my previously prescribed creams and wrote me a prescription for oilatum cream, oilatum shower gel and betnovate. I went away feeling sceptical as I've had so many other creams that didn't seem to do anything but this was the first time I'd been prescribed a shower gel. I think water is a trigger for my eczema which is why it started in my hands as they are always in and out of water, also after showers my skin is blotchy and itchy.

So after picking up my new creams after around 4 days my skin had settled down lots and a few weeks later it was almost clear. I do still have a few problematic patches but they are no where near as red and angry looking as they previously had been. I don't know what's been the most effective at helping my recent flare up, although I do think that the shower gel helps to calm my skin lots after showers as its not as blotchy but now the doctor is refusing to prescribe me anymore oilatum gel. I normally pay for my prescription and have recently paid for a prepayment card so as you can imagine im quite annoyed now I'm going to have to buy the gel myself over the counter as that is even more expense. I asked if there were any alternative shower creams that could be prescribed and was told that they are no longer allowed to prescribe them. Is this true?

Sorry for the long post but thanks for reading. I look forward to reading any replies and also if you are able to offer any advice.
---
Hi Kayleigh,
Perhaps you could speak with a dermatologist or another GP in your practice for a second opinion?
If you want to find a dermatologist in your area, the BAD should be able to point you in the right direction.
http://www.bad.org.uk/
Hope that helps.
Lisa
---