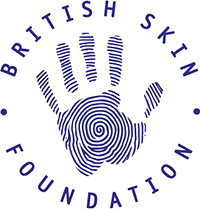 British Skin Foundation
---
Has your child had a reaction to a 'black henna' tattoo?
Moderator: talkhealth
If your child has had a reaction to black henna temporary tattoos, we'd love to hear about it.
The majority of black henna temporary tattoos are not based on henna at all, but a substance called para-phenylenediamine (PPD) which is found in hair dyes. PPD is allowed for use in hair dye, but its use for skin contact products such as temporary tattoos is illegal in the European Union.
When PPD is used on the skin in this way it can cause blistering, painful skin burns and may even lead to scarring. It can also leave the person with a lifelong sensitivity to PPD, which increases the risk of a severe allergic reaction when using hair dye in the future.
The British Skin Foundation is looking to warn other parents about this danger ahead of the easter and summer school holidays.
If you'd like to share your story, please get in touch with
Lisa@britishskinfoundation.org.uk
and stop this happening to more children.
Attachments

Don't let your child have so-called black henna tattoos this summer
Black Henna reaction.jpg (125.6 KiB) Viewed 1060 times
---