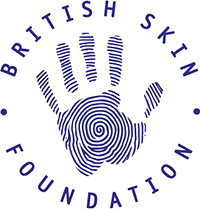 British Skin Foundation
---
Can anyone help - adult acne with skin cancer too
Moderator: talkhealth
Posts: 1
Joined: Fri Mar 17, 2017 7:26 pm
Dear all,
First time posting here and really am appealing for help. Will try and keep background short...
I am 35 and as teenager had severe acne. Allergic to accutane so came straight off that. Went on pill (Yasmin) aged 14 and then switched to Dianette age 24 which I was then on continuously until last September. So 20 years on the pill for acne and for me it worked well. Came off as am trying to get pregnant now. In meantime for last two years have had numerous skin cancers on face which I am being treated for. I am VERY pale skinned. Acne came back in November worse than ever had as a teen. Cystic lumps all over face. Painful. Also got moderate back acne which I never had before. Additionally I have to wear F50 sun screen on face even in winter which isn't helping.

I can't go back on pill as trying to get pregnant. This is clearly hormonal. But it hurts and looks awful and a large part of my job is being on camera. I have facial scarring already from skin cancer and now acne taking weeks per cyst to heal. I am miserable. Was hoping skin might settle but it getting worse.

- what could I try as an adult trying to get pregnant? Not sure want to go on antibiotics as not convinced they will work (didnt in past). Help!!!
---
Posts: 1599
Joined: Thu Nov 04, 2010 3:29 pm
Hello

Thank you for taking the time to post in our forums and to share your journey so far with people.

I hope that someone within our community may be able to provide support and some advice to which may provide help with your acne.

I have also taken the opportunity to split this topic into our British Skin Foundation forum where more people will be able to see the post and potentially provide support.

Keep in touch

Rosy #talkhealth
---
---
---