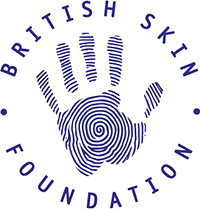 British Skin Foundation
---
Red marks on hands and arms increasing in size ?
Moderator: talkhealth
Hi im just wondering if anyone has had anything like this before and knows what it actually is ? They do keep getting larger and more tiny ones are showing up too . They are on both hands / wrists and i have one on the palm of my hand too .
---
---
esoledolu
Hello,
Sorry to hear about your symptoms. Our online clinic on skin conditions is now open, where you can ask experts your questions:
http://www.talkhealthpartnership.com/on ... ign=buffer
Hope this helps

Esther - Social Media & Patient Community Intern (talkhealth)
---
Hello,
Please log on and ask an expert here
http://www.talkhealthpartnership.com/on ... s_2017.php
Alternatively, visit your GP who will be able to help

Best,
Lisa
---
Posts: 2
Joined: Wed Sep 20, 2017 4:39 am
Oh no..I think it's chicken pox. You should go to clinics for check up and avoid eating oily foods.
---
Deffinetly not chickenpox unless they can last over 2 years, one has recently burst and woke up with it scabbed. Any ideas? The ask the expert page is not letting me post and my GP says he doesn't know what they are. Just keep getting more and more
---