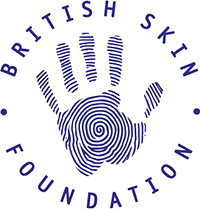 British Skin Foundation
---
Cardiff Uni research: Are you a female with Ichthyosis?
Moderators: talkhealth, talkhealth, talkhealth
RESEARCHERS AT CARDIFF UNIVERSITY ARE LOOKING FOR FEMALE CARRIERS OF GENETIC CHANGES ASSOCIATED WITH X-LINKED ICHTHYOSIS (XLI) TO TAKE PART IN A SHORT ONLINE SURVEY LOOKING AT PERSONALITY AND MENTAL HEALTH

We aim to undertake the first large-scale survey to assess personality and mental health in female carriers of genetic mutations associated with X-linked ichthyosis; our previous work has shown that males with XLI differ from males within the general population with regard to some behavioural measures and risk of some mental health conditions.
The results of our study should provide new information on the range of behavioural and mental health issues associated with XLI genetic changes in carrier females, which may, in turn, allow more effective clinical intervention if required and better genetic counselling.
If you are a female aged over 16, and have been confirmed as a carrier of a genetic change linked to X-linked ichthyosis, we would be grateful if you could complete the following short (35-45 minute) survey (
https://cardiffunipsych.eu.qualtrics.co ... Q22cjLB9JP
).
Many thanks!
Alice Cavenagh and Dr William Davies, Cardiff University
---
Posts: 5
Joined: Tue May 31, 2016 12:45 pm
Thank you so much for posting this. As a carrier, it helps to know that this is being investigated further

Jen
Forum Moderator
talkhealth moderation team
---