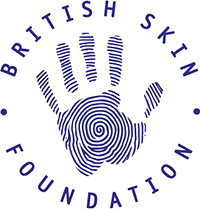 British Skin Foundation
---
New, odd skin lesion, very anxious.
Moderator: talkhealth
Posts: 2
Joined: Tue May 15, 2018 6:29 pm
Hello

And thanks in advance for any help anyone may be able to give. Joining a forum like this and brazenly attempting to solicit the opinions of users is something I'm very much pained to do and would not have, save for my fairly serious issues with health-related anxiety.

My problem is that I've discovered a small-ish raised lesion in my upper back. It's generally within the spectrum of normal skin colours, albeit perhaps a touch more towards the yellow end. No brown, blue or black that I can see. I have available a couple of hi-rez images that I hope give a good impression of the thing. It isn't sore, itchy or bleeding and was discovered accidentally. It is somewhat raised, roughly oval and around 10mm at its widest.

Thank you in advance for any help you may be able to give me and apologies for gatecrashing a community that I'm sure it's fair share issues with neurotic newbies seeking reassurance. I have a doctors appointment pending but it is some time away, hence my approach here.

Phil.
Attachments

00E340C9-7925-4476-B328-0D94DFFD6C30.jpeg (129.32 KiB) Viewed 989 times

7826BE3B-D85A-420F-9930-D4B0F72916BE.jpeg (153.47 KiB) Viewed 989 times
---
Hi there,

We would recommend you see your GP or a dermatologist who will be able to advise you.

Best,
Lisa
---
I have something very similar on my left leg (see photos attached).

These are painless, slightly raised patches of skin. Normally they are not easy to see until they are scratched when the skin on them appears much lighter than the surrounding skin. They are quite tough and don't come away when scratched. There is a small cluster of five or six of them confined to a small area, with the largest measuring about 8mm across. I first noticed them about 5 years ago and they haven't changed in that time.

They are so small and seemingly benign that it hardly seems worth bothering my doctor about them.

---