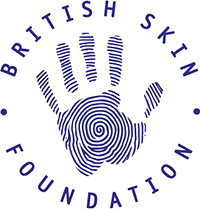 British Skin Foundation
---
Fleshy lump under follicles - mite?
Moderator: talkhealth
Hi all,

I've got a problem that has left several dermatologists stumped. I'm no closer to finding a solution so hoping someone can help.

In the 'soul patch' area of my beard, I get inflammations at the base of the hair about once a month. There is usually a slightly waxy substance that looks a little like the 'sleep' you get on eyelashes sometimes. Below the surface of the skin, I can feel a tenderness and burning and the skin at the base of the hair eventually turns into a shallow lesion. I remove the hair and underneath the follicle is a white/clear fleshy lump. The lesion will not heal until that fleshy lump is pulled out (learned this over many years of trial and error). The fleshy lump is about half the size of a grain of rice and clings on for dear life! Pulling it out feels very similar to when I pull a tick off my dog, which is why I wondered if it could be some sort of mite?

Once the fleshy thing is removed, the lesion heals quickly. But then will flare up again in around a month (not always in the same place, but usually around the 'soul patch' area or sometimes further away from my mouth. But ALWAYS in the beard/mouth area, never anywhere else).

I have attached a zoomed in pic of one of the fleshy things (the red bits are blood, the end with the most red being the end that is firmly attached under the skin). One dermatologist looked at one of these under a microscope and said it was fibrous, but he didn't know what it was. It seems to be feeding on hair! They have ruled out acne and regular folliculitis, but I'm getting no treatment at all now, just living with this cycle.

Anyone got any ideas what it might be?
Attachments

plug2.jpg (5.09 KiB) Viewed 552 times
---
PS - When I get the fleshy thing out, a small amount of fluid seems to come out of it, and I always get a small staph infection around it (seems to be wherever the blood or fluid goes).
---