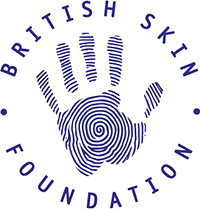 British Skin Foundation
---
6 month old baby - Think has Eczema??!?!?
Moderator: talkhealth
Morning Everyone,

My little boy who is 6 months old is ripping his skin apart everyday.
We have been to see a dermatologist and he advised loads of creams and steroid creams but not working.
Someone can you help me what they advise, its killing me as a parent to see!
Attachments

b.jpg (161.42 KiB) Viewed 655 times
---
Posts: 1539
Joined: Thu Nov 04, 2010 3:29 pm
Hi edanb1981,
Welcome to the talk
health
forum.
Sorry to hear about the problems your child is having - it can always be a tough time seeing your child suffering with a skin condition.
If the creams and steroid creams aren't helping, it may be worth going back to your dermatologist to see if there are any other avenues that can be explored to help alleviate the problem.
If it is diagnosed as eczema, we have a patient support programme, myeczemachild, which may be able to help. It includes 24 week's worth of self-management advice written by experts. You can find the programme here:
https://www.talkhealthpartnership.com/psp/eczema.php
Please do let us know how you get on.
Thanks,
The talk
health
Team
---