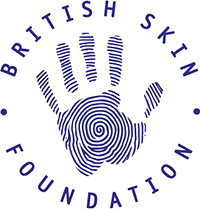 British Skin Foundation
---
Help me!
Moderator: talkhealth
Pease help me!

I have had the skin lesions in my picture on and off for a year now. I have never been in so much agony in my life and don't know what to do. Could it be Hidradenitis Supperativa? Has anyone ever had anything like this?

ANY advice or help would be so much appreciated. I am feeling very alone right now.
Attachments

83445840-4FD0-49D0-B479-F6530411798D.jpeg (141.09 KiB) Viewed 772 times
---
Posts: 1687
Joined: Thu Nov 04, 2010 3:29 pm
Hi J.Barber,
Welcome to the talk
health
forums.
We're sorry to hear about the problems you've been having. It certainly looks painful.
Recently, we ran an Ask the expert session on hidradenitis suppurativa, so there may be information here which could offer some help:
http://www.talkhealthpartnership.com/on ... rativa.php
We would suggest going to see your GP or local dermatologist as soon as possible to help get advice on what the condition is and possible routes of treatment.
Do let us know how you get on.
The talk
health
Team
---
---