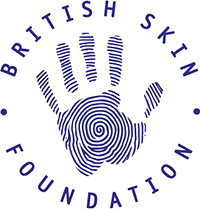 British Skin Foundation
---
Roof off mouth ulsers/ spots on immunosuppressant
Moderator: talkhealth
Posts: 1
Joined: Fri Jul 13, 2018 11:00 pm
Hi I'm a newbee and was wondering if I could ask if anyone is going though what I am...
I have had eczema for 42 years and very reasontly have gone on cyclosporine, two weekly bloods plus BP I have done at guys hospital . I have done really well but today found ulsers to my roof off my mouth and white spots .
Has anyone else had this on immunosuppressants ?
If so what do you do about it ?
It is listed on the front off my drug medicine book too contract them if it happens but the clinic is shut to Monday .
Drs surgery don't do appointments on a Saturday.
So I don't know how important this is?????
Any help much appreciated
Thank you x
---
Posts: 1552
Joined: Thu Nov 04, 2010 3:29 pm
Hi clarebear3,
Welcome to the talk
health
forum and thank you for your post.
We're sorry to hear about the problems you are having. If you have not yet been able to make an appointment with the GP, we suggest that you get that in place as soon as possible. They will be able to take a closer look at the ulcers and white spots and try to identify the root cause of these. They may also be able to provide you with further treatments that can help resolve these issues for you.
Please do let us know how you get on.
Thanks,
The talk
health
Team
---