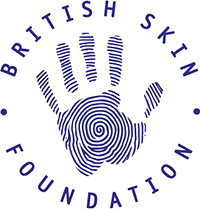 British Skin Foundation
---
Pink itchy bumpy 1cm Mark on chest wall
Moderator: talkhealth
Hi there. I've had this mark for 2 months now... It seems to be developing little blister type things. It's itchy. Ive tried steroid and fungal cream but no change. The skin was clear before and just seemed to appear overnight. Its more pink than red.. I think the flash on my camera has affected the colour. Just wondering if anyone had any ideas. It's on my chest wall. Obviously worried about the idea of soon cancer although I don't know if it would just pop up overnight. Pics in the attachment. Any advice gratefully received.
Attachments

IMG_20181009_130108_2_opt.jpg (9.12 KiB) Viewed 572 times
Last edited by
K1mbers84
on Tue Oct 09, 2018 1:15 pm, edited 1 time in total.
---
Posts: 1550
Joined: Thu Nov 04, 2010 3:29 pm
Hi K1mbers84

Thank you for your post.

Unfortunately your pictures weren't attached so do please try and send those through again.

We would suggest that you visit your GP for advice as soon as possible but please feel free to have a look through our forums for advice from our members.

Kind regards
talkhealth
---
Added the image now...
Attachments

IMG_20181009_130108_2_opt.jpg (9.12 KiB) Viewed 572 times
---