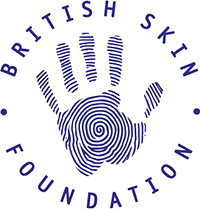 British Skin Foundation
---
Vitiligo
Moderator: talkhealth
Posts: 2
Joined: Mon Feb 25, 2019 5:56 pm
Does anyone here suffer from vitiligo? Are there any cures for it or to stop it spreading? I have noticed a white spot on my neck and also my downstair region has white spot on it. Is this vitiligo? Can I get referred to a dermatologist by my doctor? Is it better to go private and go through someone like bupa?
---
Posts: 1687
Joined: Thu Nov 04, 2010 3:29 pm
Hi matt100121

Thank you for your post. We would always recommended getting seen by your doctor and getting the referral process started with them. However, if you do have private healthcare then you could always contact them and see if they will refer you directly.

Please let us know how you get on.

Kind regards
talkhealth
---
Posts: 28
Joined: Fri Mar 29, 2019 10:19 am
Vitiligo has also been caused by skin abrasions, burns and wounds where the pigment cells were destroyed but not replenished. There have also been cases where skin damage has prompted the condition to worsen. Being careful and avoiding any instances where skin damage can occur can help you lessen the chances of melanocyte death.
---