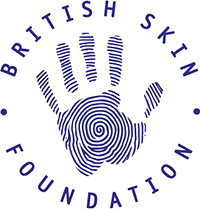 British Skin Foundation
---
Mystery Skin Rash - Help would me much appreciated.
Moderator: talkhealth
Posts: 1
Joined: Wed May 01, 2019 7:34 pm
Over the last 5 years I have had discolouration around my mouth, nose and forehead. Nothing on my cheeks at all. It's like a triangle shape from the mouth up to the nose. The rash is slightly dry and has a red/orange tinge. I visited a Spire dermatologist who did some allergy tests, fungal cream and concluded that in 'might' be seborrhoeic dermatitis but wasn't really sure. He said I would have to manage it with steroid cream for the rest of my life however this seems to be having very little effect. I have looked and photos of seborrhoeic dermatitis and it doesn't really look similar at all as mine isn't very red, oily or flakey - I felt a bit fobbed off if I'm honest.

I must also add that I got a long haired rag doll cat around the time the rash started to appear. Coincidence perhaps - or could this be related?

Does anyone have any advice as to what this could be or know of an excellent dermatologist as I'm at a bit of a loss as to what to do.

Thanks for reading.
Attachments

Face Rash
IMG_5753.jpg (209.85 KiB) Viewed 2604 times
---
Posts: 368
Joined: Mon Sep 14, 2020 6:29 pm
Try a cream that is used on dry skin. It doesn't look too problematic. Also wash your face daliy.
---