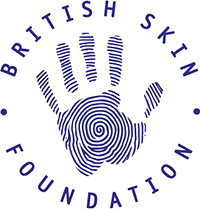 British Skin Foundation
---
Ongoing skin issue/infection on face! Any help?!
Moderator: talkhealth
So, I've had this ongoing skin issue for about 3/4 months now - my skin seems to flare up and get red, then weeps this yellow fluid which does eventually crust up (sounds like impetigo right?) - but I've had 2 bacteriology tests, as well as a viral test, all of which have come back as negative so I'm starting to feel really hopeless. Doctors aren't sure what it is now - so just wanted to see if anybody has had anything similar?

Seems to respond to fusidic acid but it's come back every time again

Would love to hear back and see if there are any suggestions about what it could be to give to my doctors as they seem a bit stumped by it at this stage!

If anybody has had any experience with this - please let me know!
Attachments

E926FDD4-53B9-46E2-81BA-B5D185AE73FC.jpeg (205.04 KiB) Viewed 356 times
---