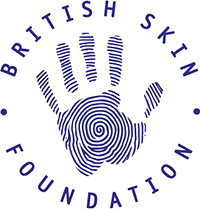 British Skin Foundation
---
Tiny sore white bumps corner of mouth
Moderator: talkhealth
Please can anyone help? I've had tiny sore white bumps at the corner of my mouth for 8 months. The condition also produces wrinkes between the clusters of bumps. I'm concerned that I'll never be able to kiss anyone again as my mouth is physically repulsive and might be contagious.
I've seen three doctors, who've suggested angular chelitis and herpes simplex however it doesn't look like the pictures of these things online and ultimately the doctors weren't sure what caused it. None of the antifungal, antibacterial or antiviral creams they prescribed have helped. They've run out of creams to prescribe. Full blood tests came back normal.
I've also tried almond oil, cleaning up my diet, reducing sugar and carb intake, coconut oil, vaseline, listerine original, hydrogen peroxide, manuka honey, lemon, cucumber, B vitamins and tea tree cream.
The affected area remains hidden from view unless I open my mouth because of the way my mouth folds. I'm aware this is a contributing factor but I still want to know if it can be treated nonsurgically. All thoughts welcome!
Dan
---
Posts: 1635
Joined: Thu Nov 04, 2010 3:29 pm
Hi Dan
Thank you for your post and the photos. At the beginning of September we will be running an online clinic on skin conditions,
http://www.talkhealthpartnership.com/on ... s_2019.php
, please have a look, our experts may be able to offer some answers.
In the meantime try going back to your GP or maybe a local pharmacy or herbalist like Holland and Barratt who may be able to recommend something.
Please let us know how you get on.
Kind regards
talkhealth
---
Thank you. I will check out the online clinic.
---
I've made a similar post on the clinic page. I hope someone will see it. There doesn't seem to be a lot of activity there although I know it's only the first day of the month.

Thanks.
---