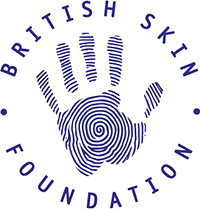 British Skin Foundation
---
unknown necrotising skin lesions
Moderators: talkhealth, talkhealth, talkhealth
My 23 year old son, Joe, has an unknown skin condition. I hope you can help as we don't know where else to turn or who else to speak to.
He developed, what was described by our G.P. as necrotising skin lesions in february. They were on almost every part of his body. He was referred to a dermatologist and skin specialist. They did swabs, biopsies, blood test etc but could not find anything unusual. He was invited along to a meeting of other skin specialists in the area to no avail.
He was basically sent away and told to let it run its course. In may this year they started to heal but he is left with some terrible scars.
On Thursday this week he started to develop more! They are growing at a tremendous rate. He is struggling to walk as they are affecting the muscles in his legs. He is currently awaiting a referral back to someone in dermatology.
I'm unable to attach a photo as the file size is too big but would be happy to forward should anyone be able to advise.
Thanks in advance for any help received
Last edited by
TracyP04
on Fri Nov 01, 2019 8:35 am, edited 1 time in total.
---
Posts: 1781
Joined: Thu Nov 04, 2010 3:29 pm
Hi TracyP04
Thank you for your post. Please have a look at our current online clinic relating to skin conditions. You can ask any questions and our experts' will answer them for you. You can find the link here,
http://www.talkhealthpartnership.com/on ... s_2019.php
. We hope this helps. Please let us know how you get on.
Kind regards
talkhealth
---
Posts: 368
Joined: Mon Sep 14, 2020 6:29 pm
TracyP04

wrote:

↑

Wed Sep 25, 2019 2:20 pm

My 23 year old son, Joe, has an unknown skin condition. I hope you can help as we don't know where else to turn or who else to speak to.

He developed, what was described by our G.P. as necrotising skin lesions in february. They were on almost every part of his body. He was referred to a dermatologist and skin specialist. They did swabs, biopsies, blood test etc but could not find anything unusual. He was invited along to a meeting of other skin specialists in the area to no avail.

He was basically sent away and told to let it run its course. In may this year they started to heal but he is left with some terrible scars.

On Thursday this week he started to develop more! They are growing at a tremendous rate. He is struggling to walk as they are affecting the muscles in his legs. He is currently awaiting a referral back to someone in dermatology.

I'm unable to attach a photo as the file size is too big but would be happy to forward should anyone be able to advise.

Thanks in advance for any help received
It seems like treatment was working over time, and not straight away, but once it was stopped being worked on, it became worse. Naturally this will happen with infectious tissue, make sure that you work on it and keep working on it for the breakthrough. When your more sure than not that is when you stop working on it.
---
Posts: 368
Joined: Mon Sep 14, 2020 6:29 pm
It sounds like he needs antibiotics, they sound to be infectious.
---