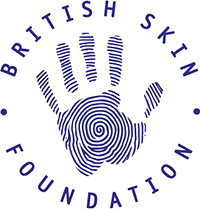 British Skin Foundation
---
Any help appreciated
Moderator: talkhealth
Posts: 1
Joined: Wed Oct 30, 2019 12:35 am
Hi, I'm new on here and am clutching at straws to try and find out or eliminate possible skin conditions or perhaps an autoimmune problem. Had a SCC removed in early August, comply clear now but since removal of stitches after 12 days I started to get a rash on my sternum area ( where SCC was removed) tender to touch, burning sensation, very red, pin prick pain, GP suggested virus, but couldn't go on this long? this has now moved to my face (bridge of nose, side of nose). Dermatologist said no underlying skin condition seen, suggested perhaps autoimmune issue?. Haematologist state enlarged red blood cells at 107 ( had on & off for a number of years) but no nasties, tested for Myeloma, all clear, they unable to suggest what the problem with bloods and skin is, more bloods taken for testing. Over the last week the back of my hands have become red but only from knuckles to tips of fingers. It's as if I have a circulation problem, looking at all types of conditions from lupus to RA?. Anyone had these issues, advise greatly appreciated.
---
Posts: 1687
Joined: Thu Nov 04, 2010 3:29 pm
Hi peesheskin
Thank you for your post. We would recommend a further visit to your GP especially if the symptoms are still persisting just to rule out any underlying conditions.
You may also find our free support programme,
my
wellbeing,
http://www.talkhealthpartnership.com/psp/wellbeing.php
useful.
In September we ran an online clinic on skin conditions where questions were answered by a panel of experts, you can see the questions asked and answered here,
http://www.talkhealthpartnership.com/on ... s_2019.php
which you may also find helpful.
Kind regards
talkhealth
---