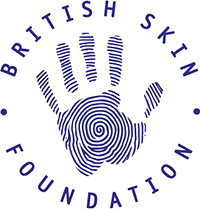 British Skin Foundation
---
Unusual marks on face. Please help.
Moderator: talkhealth
Posts: 1
Joined: Sun Nov 17, 2019 11:36 pm
Hi,

Over the last few weeks I've noticed a really strange red mark above my lip. It's almost exactly where a moustache would be and follows it round in the same shape, if that makes sense? It's dry and itchy. I've put crazy amounts of moisturiser on there and cleansed regularly but it's just not shifting. It looks like something was on there e.g makeup and there's been a reaction but there hasn't.

Does anyone have any ideas as to what it could be? Any advice would be greatly appreciated.
Photo attached to give you an idea of what I mean.

Thanks in advance.
Attachments

38F81C81-E752-46C2-A68F-442AEDE4438A.jpeg (63.27 KiB) Viewed 384 times
---
Posts: 1687
Joined: Thu Nov 04, 2010 3:29 pm
Hi marriottmummy
Thank you for your post. We would recommend a visit to your doctor who may refer you to a dermatologist or who may prescribe you something. Please also have a look at our Ask the Expert clinic that ran from 11-14 November, members were able to ask questions and have experts answer them, you may find some of the questions and answers useful, you can the questions and answers here,
http://www.talkhealthpartnership.com/on ... ema_19.php
.
Please let us know how you get on.
Kind regards
talkhealth.
---