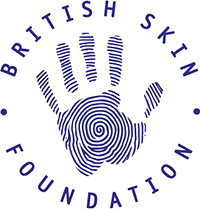 British Skin Foundation
---
I'm not sure what is it on my skin
Moderator: talkhealth
It started a year ago. there was one red spots in the side of my lower belly, and after a few months there were a few spots. it's very itchy. the doctor said it's maybe asthma of the skin, but it means nothing and he gave me no treatment. I know that if I'll do nothing it'll increase its size and amount.
A photo is uploaded.

If someone is familiar with this kind of skin condition, i will be very happy to hear and study about it.
thank you very much in advance!
Attachments

WhatsApp Image 2020-01-07 at 16.06.27.jpeg (115.09 KiB) Viewed 384 times

WhatsApp Image 2020-01-07 at 16.04.12.jpeg (40.06 KiB) Viewed 384 times
---
Posts: 1687
Joined: Thu Nov 04, 2010 3:29 pm
Hi ad123123,
Thank you for posting about your skin condition, along with the photographs. We do hope someone will recognise your symptoms or have some ideas of what it may be and reply to your post soon. Unfortunately we are unable to give specific medical advice on individual conditions here, but there is also an upcoming British Skin Foundation clinic soon.
BSF and talkhealth are teaming up to offer our community the opportunity to put their sensitive skin questions to our panel of dermatology experts. Dr Anton Alexandroff and Dr Emma Wedgeworth will be joining us to give advice and will be answering questions on Thursday 30th January but the clinic will be open from Monday 27th January for you to post your questions in advance. Perhaps this might be worth asking at this clinic?
please check out the link here where you can find details about how to post the question to the clinic;
http://www.talkhealthpartnership.com/on ... kin_20.php
Hope you get some answers soon.
Regards,
talkhealth
---
Posts: 184
Joined: Mon Sep 14, 2020 6:29 pm
Be happy with the way you look, it is not something you need to worry about.
---