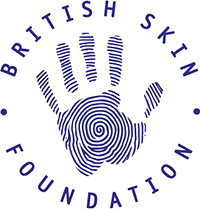 British Skin Foundation
---
Methotrexate
Moderator: talkhealth
Hi
I've been on Methotrexate for 7 months, along with Fexofenadine, Xyzal, Montelukast, Chlorphenamibe and came off Ranitidine last month because it's no longer licensed. I also have Protopic, Eumovate and Diprobase creams. I have a mixture of contact allergies and dermatitis, CIU and eczema. Since March I'm having outbreaks all the time on my hairline, ears, neck - these are lumpy, red, and occasionally itchy while on my chest it's weepy blisters and redness and my feet are covered in a mix of red lumps and eczema patches. I now get occasional eczema patches on my arms, cheek and eyes as well as small blisters around my mouth and nose. In addition I've developed severe burning and flushing with even a sip of alcohol. I'd hoped the methotrexate was a cure even with the nasty side effects. I've had Xolair, Ciclosporin and light treatments all which caused reactions. Any ideas?
---
Posts: 1760
Joined: Thu Nov 04, 2010 3:29 pm
Hi Jenb2611,

Thank you for posting on the forum and sorry to hear of your symptoms which sounds very uncomfortable. You may want to look into histamine intolerance especially if alcohol is now affecting you.

Kind regards
talkhealth
---
Posts: 368
Joined: Mon Sep 14, 2020 6:29 pm
Its sounds like you need to try a antibacterial cream, if that doesnt work speak to the doctor.
---