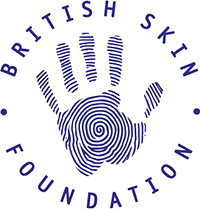 British Skin Foundation
---
Help with unknown skin condition
Moderator: talkhealth
Posts: 2
Joined: Tue Jun 02, 2020 2:19 am
Second episode of skin condition; multiple small red spots in clusters all over my body, particularly itchy. Started on lower legs but affects entire body especially legs and back. Appears non responsive to treatments prescribed by GP
Dermatologist been unable to diagnose
---
Posts: 1760
Joined: Thu Nov 04, 2010 3:29 pm
Hi Anniemay79,

Thank you for posting on the forum. Are you able to share a photo of the spots which will help our members possibly identify what they could be?

Kind regards
talkhealth
---
Posts: 264
Joined: Thu Sep 26, 2019 6:11 pm
For some reason, your condition sounds like ringworm. Do you work with animals or have had any contact with farm animals?

Of course, I could be completely wrong but I think you've got something very nasty. If you haven't been in contact with animals, is there any bath product you've started using? If you've started using a product, stop using it straight away. As for your sores: I'd use aqueous cream on them. Or even E45 cream. A medicated cream will help ease the itchiness. Talk to your pharmacist and ask he/she for their recommendation. A mild emollient should soothe the sores on your legs.

Follow this advice and see how your skin improves. I do hope I've helped.
---