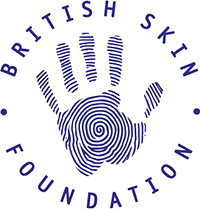 British Skin Foundation
---
Mysterious lines on forehead
Moderator: talkhealth
Recently, I have had these fine lines on my forehead and I am not really sure as to what they are..
I was wondering they could either be wrinkles, blackheads or veins
Attachments

Capture.JPG (78.04 KiB) Viewed 4109 times

thumbnail_20201208_141433.jpg (112.05 KiB) Viewed 4109 times

thumbnail_20201208_141453.jpg (33.08 KiB) Viewed 4109 times
---
Posts: 1760
Joined: Thu Nov 04, 2010 3:29 pm
Hello - we all have lines on our skin and this is also a natural ageing sign. Dependent on the lifestyle we live - stress, environment, smoking, drinking, poor diet, our skin does reflect quite often our general health. A dermatologist through to a good facialist will be able to offer more insight as to whether this is just a natural sign of ageing skin or if it is something that you can improve.
---
Posts: 298
Joined: Thu Sep 26, 2019 6:11 pm
If you're not in pain and your skin is not sore, you needn't worry too much. But I know you are worried [hence your post]. They
could
just be fine lines. As long as they are not sore or red, you'll be OK. Plus, do check your circulation: if they are veins, you need to be aware of how they feel. Because if you suddenly get pain, then you must contact your GP straight away.
---