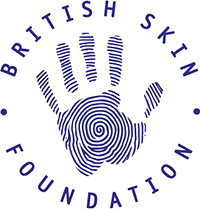 British Skin Foundation
---
Sensitive skin
Moderator: talkhealth
Posts: 1760
Joined: Thu Nov 04, 2010 3:29 pm
Suddenly my skin has started to be sensitive in the shower. When I come out and dried myself my skin turns red and burning for at least an hour afterwards. I havent changed anything obvious like the shower gel I use etc. – any idea why this is happening?

My skin seems to change from being fine one moment and then the next ultra sensitive – I only need to run a cotton wool pad over my face and it feels sore… I don't understand why?

What product ingredients are the ones that you should look out for when buying body lotion that are know to trigger skin sensitivities. Some body lotions I find are fine and then some not – but I cant work out which are the problem ingredients – well I assume that is the issue?
---
Posts: 285
Joined: Thu Sep 26, 2019 6:11 pm
I have itchy, sensitive skin on my underarms, tops of my arms, on my feet and my hands. When I don't use the right skincare creams it itches like mad. I have changed my laundry detergent. I have avoided perfumed soaps. I have done all those things: yet it is still red and itchy. Thankfully it is not on my face.

I shall be continuing my skincare cream the doctor prescribed me. Zerobase really works when used regularly. Although I have not been using it often enough these past few weeks. Still, I shall buy myself a new bottle and increase its usage every day.

I write this because I do believe the right moisturiser/skin cream can alleviate sore, red and itchy skin. It also helps to rule out products that could be causing those symptoms: such as laundry detergent or fabric softener.

I do hope I've helped.
---
Posts: 1
Joined: Fri Feb 26, 2021 8:55 pm
I stick to one product only but I also noticed that my sensitivity is worse with too extreme shower temperatures. It is hard to wash in a lukewarm shower but it may be worth trying. I stick to Vaseline Advanced Repair Lotion as it is really moisturising so you need only a little and it is fragrance free
---