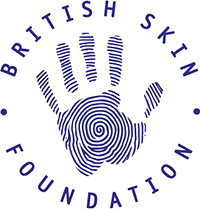 British Skin Foundation
---
Please help, horrible random painful boils
Moderator: talkhealth
Hi all, first post here.
Hopefully someone can help, I am prone to growths or what I describe as boils that spring up and can be very painful and stubborn as they can take weeks to go away. These mainly occur in the inner thigh area (where skin is more likely to rub). Until recently I'd get 4-6 a year but now I seem to roll from one to the next without a break in between. Normally towards the end of their cycle they burst and pus leaks out, sorry for the grossness!!
I was thinking ingrown hairs but my wife has had a look and can't see anything.
As you probably know it's not an easy task getting a doctors appointment at the moment so I'm hoping someone on here can help.

Thanks in advance.
Attachments

IMG-20210914-WA0000.jpg (134.7 KiB) Viewed 3667 times
---
Sorry for late reply, I've just found this forum.

This might be hidradenitis suppurativa. It is frequently mis-diagnosed, so possibly worth suggesting it or asking for a referral. Probably easier to google and find the best nhs information rather than me trying to explain. While you're waiting for an appointment, you could try using hibbiscrub which is a medicated wash. I have HS and this is what I use, but I would advise against using it every day as it does seem to dry the skin. When I get an 'outbreak' I use something called Duac daily gel (prescription only) and if it gets really bad they will prescribe antibiotics.

Hope this might be helpful.
---