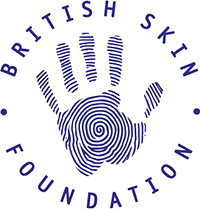 British Skin Foundation
---
Get rid of eczema?
Moderators: talkhealth, talkhealth, talkhealth
Posts: 1
Joined: Thu Mar 30, 2023 8:09 am
Location: Thane, Mumbai
when you see A skin condition that causes scaly patches and red skin, mainly on the scalp. it irritants – such as soaps and detergents, including shampoo.natural cause of that is house dust mites, pet fur, pollen and moulds. Talk with your specialist or dermatologist who will help locate the best emollient for you and your skin. It's regularly an instance of experimentation to see which works best for every patient,
---
Posts: 1781
Joined: Thu Nov 04, 2010 3:29 pm
---
Posts: 547
Joined: Thu Sep 26, 2019 6:11 pm
My brother had eczema growing up. It is gone now, so yes: it IS possible to get rid of the skin condition. However, it may take years of using a medicated skin cream to do so.

Still, there is hope and modern creams work wonders.
---