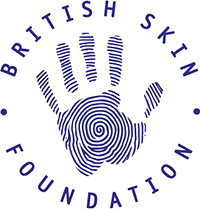 British Skin Foundation
---
Excessive Sweating
Moderators: talkhealth, talkhealth, talkhealth
Hi,

I've been suffering with excessive sweating problems for over 10 years. For example today I have walked around town at a very leisurely pace and in no way exerted myself but yet my hair is soaking wet looking like I've not long got out of the shower, I keep having to wipe sweat from my face. Basically I find it really embarrassing and does make me avoid doing things, going out etc at times. I've mentioned the problem to my GP before, years ago he prescribed me a anti perspirant with aluminium chloride, which helped a little with sweating from my armpits but obviously I couldn't apply it all over my head and under my hair. The deodorant also burned a bit I found. I then saw another GP about maybe five years ago, I was hoping that she might be able to prescribe some medication to help. She was really quite unhelpful and said that the NHS doesn't regard this as a medical condition so the only way I could do anything would be to get some kind of private prescription, I don't have the budget to do this. Basically I would say that it interferes with my daily life significantly and I'd like to know if there is help available eg medication that I should be able to obtain through a GP. Many thanks for your help.

Owen
---
Posts: 547
Joined: Thu Sep 26, 2019 6:11 pm
I haven't studied medicine but I don't think there is any product that could stop your excessive sweating. Your only option is to wear very light clothing and not do activities unless you're going to have access to a shower.

It sounds seem like your inner body temperature is very hot. And you do get hot very quickly. Perhaps if you could find a way to cool your body temperature: like drinking ice cold water and going into the shade.

I do hope this helps.
---
Posts: 202
Joined: Thu Oct 13, 2022 11:50 am
Certain issues like diabetes, cardiovascular breakdown, uneasiness, and overactive thyroid can cause weighty perspiring. What's more, a few medications might cause weighty perspiring as a secondary effect.
---
Posts: 1781
Joined: Thu Nov 04, 2010 3:29 pm
---
Posts: 547
Joined: Thu Sep 26, 2019 6:11 pm
I get sweaty myself: I'll just go out for a short walk and my face is dripping with sweat. My back also becomes very sweaty when I go out. I shower every morning and I soap my back: but the sweat returns.

There's nothing I can do about it, but I don't like it. Because everyone is cool and comfortable, while I am sweating. I don't like it one bit.
---