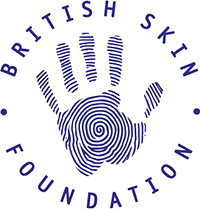 British Skin Foundation
---
Spring/summer skin allergy?
Moderators: talkhealth, talkhealth, talkhealth
Last spring I started to get a mild red rash on the sides of my face. It only lasted a few weeks then went away. This spring the same rash has come back but more red and persistent. It's been with me since end of March. I've tried everything: prescription antihistamines, eczema creams, buying a silk pillowcase and washing it daily, staying out of the sun, avoiding pollen as much as possible, cleansing twice daily and moisturising several times a day, everything. Nothing seems to work. It's really frustrating because I just can't figure out where this allergy/irritation has come from. Any suggestions?
Attachments

IMG_7551.jpeg (289.25 KiB) Viewed 24357 times
---
Posts: 202
Joined: Thu Oct 13, 2022 11:50 am
Sensitivities to pollen cause irritated skin, a runny nose, sniffling, and in some cases bothersome or watery, ragged looking eyes. Specialists can as a rule analyze these sensitivities when ordinary side effects
---
Posts: 1781
Joined: Thu Nov 04, 2010 3:29 pm
---
Posts: 1
Joined: Wed Oct 25, 2023 10:03 am
I had this too. I thought it was an allergy, but it turned out it was just skin irritation.

MaryVeryMary
---