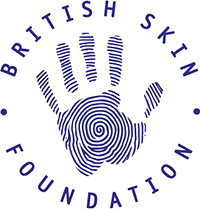 British Skin Foundation
---
Skin condition on face
Moderators: talkhealth, talkhealth, talkhealth
Hi all,
I've been suffering from a skin condition on my face for almost a year and am really getting worn down trying different treatments.
I would like to attach a picture of one side of my face and would appreciate if anyone can assist in determining what this condition is and a treatment or prescribed medication that would help..
It is really effecting my health, appearance and mental health. However I am unable to attach photos at the moment but would be able to email them directly
---
Posts: 1781
Joined: Thu Nov 04, 2010 3:29 pm
Hello - we have a General Skin clinic running in September where there is a panel of dermatologists who will be able to offer you some help - so please feel free to post again into the clinic once it is open - details may be found here.
https://www.talkhealthpartnership.com/c ... ditions-23
Please also feel free to send the photos to us at the same time if you are still unable to post-
info@talkhealthpartnership.com
Thank you
---
Posts: 1781
Joined: Thu Nov 04, 2010 3:29 pm
---