Offer:
Free Balneum Dry Skin and Itch Relief Cream (200ml)
Offer ends: 27 May 2021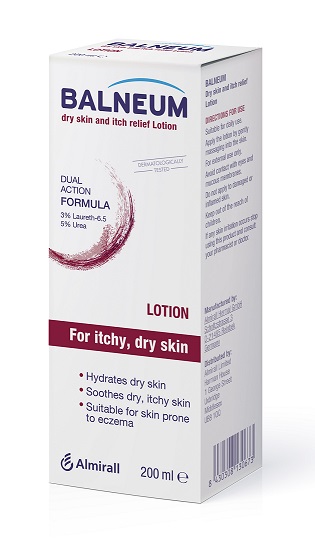 Balneum lotion has been specially formulated to hydrate and soothe dry and itchy skin.
Balneum is an easily absorbed cream that's been especially formulated to hydrate and soothe dry, itchy skin – thanks to its specific combination of active ingredients ; 5% urea and 3% Laureth-6.5. Urea helps to combat dry skin by removing any dead skin as well as attracting and holding water in the skin to aid hydration. Laureth-6.5 helps to relieve the itch of dry skin.
If you would like to receive a free bottle, all you have to do is sign up to the mymenopause support programme and register your interest. It's that easy!
This product is also available to buy on Amazon.
Information contained in the offer promo pages have been supplied by companies who have paid to promote here. talkhealth does not endorse any specific products, brands or treatments and cannot vouch or verify any claims that the authors have made. talkhealth cannot provide any advice on whether a particular product or treatment is suitable. If you are in any doubt about any of the products you read about, we advise you to either contact the company concerned or seek medical advice before changing your treatment routine.