Take the vitamin test
---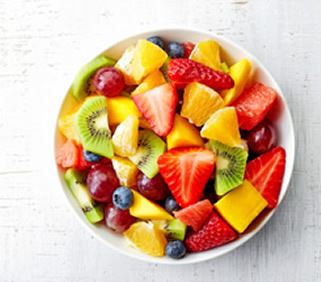 Often we will have a minor complaint that we suspect might be down to our diet. Perhaps we will up our intake of greens to counter fatigue or increase our consumption of protein to build our strength.
But how do we know we are doing the right thing in terms of adapting our diet and ensuring that we are consuming enough essential vitamins and minerals?
The problem is that we are fed almost too much information – sometimes conflicting – on what we should be eating and drinking for a healthy balanced diet.
Recent research shows that despite decades of public health campaigns, the correct message is not getting through and we are still consuming too little fruit and vegetables, fibre and oily fish. These are all essential in providing vital nutrients to keep us healthy and to ward off disease such as cancer and osteoporosis.
Added to this, certain groups of people will be more prone to a vitamin deficiency, depending on their lifestyle and age. One such group is the thousands of Britons who are turning to a vegan or vegetarian diet. They must be particularly vigilant that their new diet does not cause them to lack in vitamin B12 - vital for healthy blood and to keep the brain and nervous system functioning - and only naturally found in animal-derived food and drink.
Also, as we become older our bodies become less adept at absorbing some vitamins. For example five per cent of those aged 65-plus have a lower than recommended vitamin B12 level and ten per cent over 70 have a shortfall. As we age too we are less able to make vitamin D, essential for bone health, because our skin changes and is less effective at producing the vitamin from the sun.
Vitamin deficiency can lead to a host of illnesses, but if detected we can reverse it often with a simple change to diet, lifestyle or by taking supplements. In the case of a vitamin K deficiency – something that can lead to the calcification of arteries – some evidence suggests that the damage cannot only be halted, but actually reversed, in some instances, by redressing the balance with a supplement.
Younger people too are not immune to being vitamin deficient, because they often concentrate too much on the calories or carbs they are consuming rather than the nutritional benefit of what they eat.
The only accurate way of determining if someone has a deficiency or too high a level of a particular vitamin in their body, is to take a blood test, ordered through your GP, a private clinic, or a postal service by Viapath Nutris.
Viapath Nutris is a pathology to patient service delivered by Viapath laboratories at Guy's and St Thomas' NHS Foundation Trust.
Although other blood testing techniques for vitamin deficiencies are available, Viapath Nutris believes its offerings have the edge. For instance, it is the first laboratory in the UK to offer a vitamin K test. And when it comes to checking for vitamin B12, the Viapath Nutris tests for vitamin B12 is highly reliable because it measures only the levels of the vitamin in the blood – around a quarter – that is used by the body.
Viapath Nutris carries out tests for most vitamins and plans to introduce trace element testing into their repertoire in the near future.
If you are curious about your vitamin or trace element levels and would like a blood test to determine whether you are deficient or have too high a level of these essential nutrients using a panel of specialist tests please visit nutris.viapath.co.uk
When to get tested
If you have symptoms suggesting that you may have a vitamin deficiency then it is wise to have a blood test. If a deficiency is found you can adjust your diet, perhaps start taking a supplement and then have another test a month later to establish if your new plan has addressed the imbalance.
A good time to check levels of sunshine sourced vitamin D is spring. This is when you can see whether sufficient reserves for healthy bones remain in the body after the darker winter months, when the vitamin is not made in our skin. For dietary intake alone is insufficient to meet our needs of vitamin D.
For those who have switched to a vegan diet for Veganuary, spring too would be a good opportunity to test for a possible deficiency in vitamin B12 which is likely to take months, rather than weeks to show up after cutting out animal products from your diet. A follow-up blood test is recommended four weeks after the first, to establish whether the deficiency has been corrected.
Company

Viapath Nutris

Address

9 King's Head Yard, London SE1 1NA, UK

Telephone

020 7188 2500
Information contained in this Articles page which doesn't state it has been written by talkhealth, has been written by a third party, who has not paid to be on the talkhealth platform, and has been published with their permission. talkhealth cannot vouch for or verify any claims made by the author, and we do not endorse any specific products, brands, or treatments mentioned. The content in our Articles pages should not be considered a substitute for medical advice. You should always seek medical advice before changing your treatment routine.
Last revised: 25 February 2019