13 Reasons To Love Sunflower Oil
---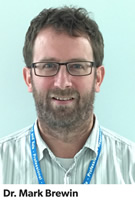 Dr Mark Brewin, Skincare Clinical Scientist at The Laser Clinic, Salisbury NHS Foundation Trust, is a big fan of sunflowers and its oil, here are 13 reasons why you should be, too.
Sunflower seeds have been recognised for hundreds of years for their natural health properties – particularly in the diet for body and skin care functions.
Sunflower seeds stay viable for much longer than most seeds due to their oil content.
Sunflower oil is extracted from the seed for its natural health properties.

Sunflower oil naturally contains one of the highest levels of linoleic acid (an essential fatty acid for the body) - critical for a healthy and radiant complexion!
Sunflower oil naturally contains one of the richest sources of Vitamin E – known for helping skin stay fresh and healthy.
Sunflower oil sustains and re-establishes the barrier function of skin by keeping the outside bacteria out, and the much needed moisture in.
Sunflower oil was selected for its quality, durability, and essential linoleic acid skincare properties.
Sunflower oil is a good source of Vitamin F which plays a vital role in the repair, renewal, and growth of skin & hair.
Sunflower oil makes it easier for other active ingredients to penetrate the skin layers, especially anti-oxidants.
Sunflower oil has a medium absorption rate which makes has been proven more effective for dry skins.
Sunflower oil viscosity is lower than other oils, which does not clog the pores and helps to prevent inflammatory skin conditions.
Sunflower oil, was chosen by My Trusty's leading skin research scientists as the primary ingredient to create a safe, simple and effective natural moisturiser for improving the quality of our patient's damaged skin.
Sunflower oil will always be the core foundation for My Trusty NHS skincare (the first NHS skincare product to be launched onto the UK consumer market) because it is proven to help the function of skin renewal and repair.

Information contained in this Articles page which doesn't state it has been written by talkhealth, has been written by a third party, who has not paid to be on the talkhealth platform, and has been published with their permission. talkhealth cannot vouch for or verify any claims made by the author, and we do not endorse any specific products, brands, or treatments mentioned. The content in our Articles pages should not be considered a substitute for medical advice. You should always seek medical advice before changing your treatment routine.
Last revised: 13 October 2016
Next review: 13 October 2019